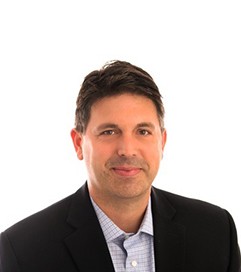 Jeffrey A. Barnes
Jeff Barnes specializes in representing end-users, developers and owners of commercial real estate. Jeff has been representing clients nationally throughout his career in connection with their acquisitions, development, dispositions, leasing and financing of real estate, particularly in office, distribution, manufacturing and retail. Jeff has also spearheaded and papered several economic incentive projects for his clients and former employer, garnering credits, grants, infrastructure and other incentives valuing in excess of $75 million in the aggregate. Jeff currently represents one of the nation's largest craft brewers in connection with its east coast brewery development and related economic incentives, one of the nation's largest wireless communications providers, and one of the Mid-Atlantic's largest owners and operators of service stations. Jeff also recently represented a developer client in completing the sale of a portfolio of multi-family projects in Florida for a sales price in excess of $60 million.
Jeff has over 17 years of commercial real estate experience. Jeff was formerly a partner at Venable LLP (an Am Law 100 firm based in Washington, DC), where Jeff focused exclusively on representing corporate users, developers and institutional owners of commercial real estate. In 2010, at the request of the CFO of one of Jeff's largest clients (US Foods), Jeff left Venable LLP to join US Foods, as its Senior Director of Corporate Real Estate. At US Foods, Jeff oversaw the company's real estate transactions, as well as its economic incentive projects on new development, using his legal expertise in his new capacity as a business decision-maker to guide US Foods through many types of development and leasing transactions. In addition to managing US Foods' large office and distribution portfolios, Jeff created and executed US Foods' retail site selection and transaction management strategies in connection with the company's entry into retail with its rollout of the CHEF'STOREs.
Jeff holds a Bachelor of Science degree from Towson University, where he played varsity tennis for four years and captained the team during his junior and senior years. In 1998, Jeff received his Juris Doctorate from the University of Richmond School of Law in Richmond, Virginia, where he was a Member of the Law Review and the McNeil Law Society, and graduated in the top 5 of his class. Jeff is licensed to practice by the State of Maryland and the State of Illinois, and is a member of the Maryland and Illinois State Bar Associations.