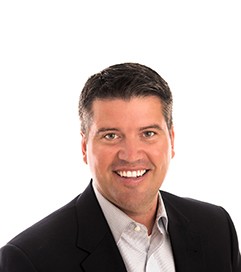 Edward S. (Ted) Evans III
Ted Evans joined the firm (and long-time friends, Jeff and Jay) in May 2015, with over 18 years of commercial real estate experience.  Ted represents a wide range of clients, including Fortune 500 companies and regional developers, in a variety of industries and market segments, including hospitality, healthcare, senior living, and single family and multifamily development.  Ted concentrates his practice on complex real estate matters, including land acquisition, financing, development, management and disposition, and has significant experience in equity investing and joint venture formation and structuring, having represented both developers and investors in single-asset and portfolio transactions.
In addition to his transactional experience, Ted has developed a reputation as one of the area's leading authorities on Maryland's recordation and transfer taxes, having served as a lecturer as well as the author of the MSBA's annually updated Maryland Taxes — Taxes Imposed Upon Recordation of Instruments Conveying Title to Real and Personal Property.
Prior to joining the firm, Ted was a Partner at Venable LLP, having spent his entire legal career with its nationally-ranked Real Estate Group.  While at Venable, Ted was involved in a number of significant commercial real estate transactions, including serving as lead counsel in the restructuring of a portfolio of 71 hotels with a combined value in excess of $1.0 billion on behalf of a hospitality client, the restructuring of loans for 62 office properties related to the bankruptcy filings of a TIC sponsor on behalf of special servicer clients, and the development of several area hospitals and medical office buildings on behalf of regional health systems.
Ted has been recognized as a leading Maryland Real Estate attorney in Chambers USA (2012 & 2013 editions), as well as a member of "Maryland's Legal Elite" in Baltimore SmartCEO Magazine (2011).
Ted holds a Bachelor of Science in Economics (Magna cum laude) from the University of Delaware , where he served as the President of UD's Pre-Law Student Association during his junior and senior years.  In 1997, Ted received his Juris Doctorate (Magna cum laude) from the University of Baltimore School of Law, having served as Associate Casenotes Editor for UB's Law Review and named to UB's Heuisler Honor Society.
Ted is admitted to practice law in Maryland.